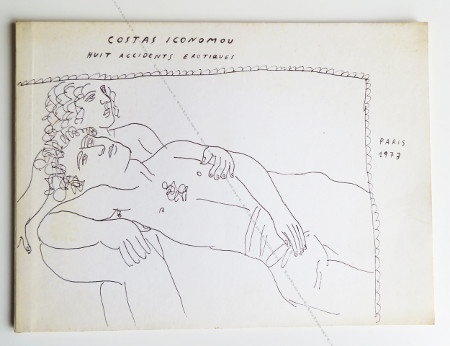 © Alecos Fassianos - Costas Iconomou (+ zoom image)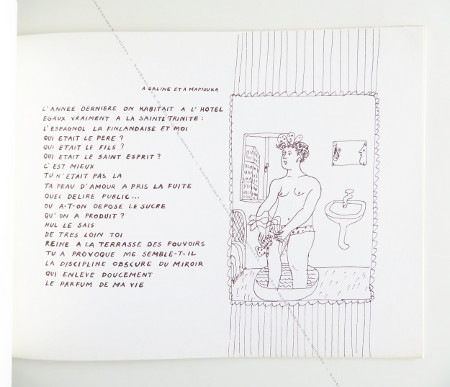 © Alecos Fassianos - Costas Iconomou (+ zoom image)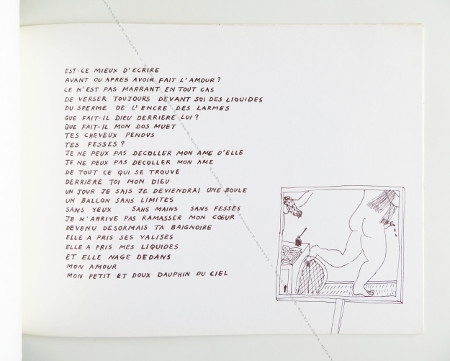 © Alecos Fassianos - Costas Iconomou (+ zoom image)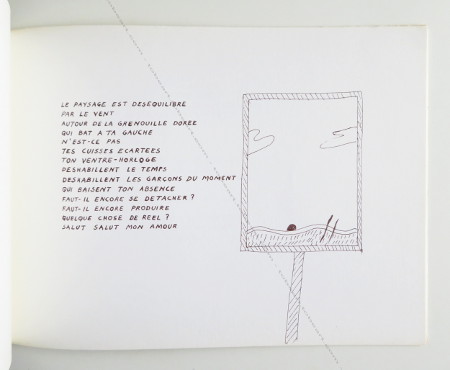 © Alecos Fassianos - Costas Iconomou (+ zoom image)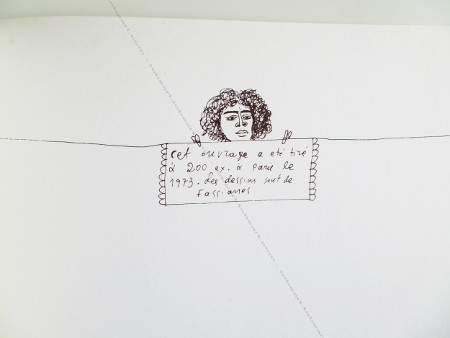 Justification de l'édition (+ zoom image)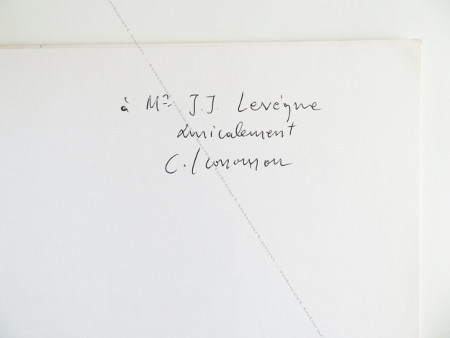 Dédicace de Costas Iconomou (page de garde) (+ zoom image)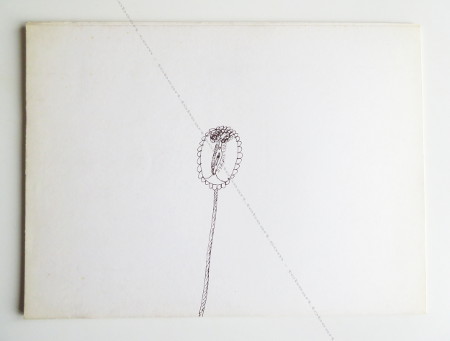 2ème plat de la couverture (+ zoom image)
[Alecos FASSIANOS].

Huit accidents érotiques.
Paris, Compte d'auteur, 1973, broché sous couverture illustrée, non paginé (10 pp.), (21,1 x 28,6 cm).

Ouvrage tiré à 200 exemplaires.

Les dessins sont de FASSIANOS.

Les textes de Costas Iconomou.
Bon état dédicacé par l'auteur au critique d'art Jean-Jacques Lévèque (petites traces du temps sur la couverture) / Good condition dedicated by the author (slight traces of wear on the softcover).
Prix : 100 €

+ information :
email : librairie@tobeart.com
Phone : +33 (0)6.80.63.84.81